So I was reading The Bleat over at James Lileks' site, as I do every day, when I saw this screencap: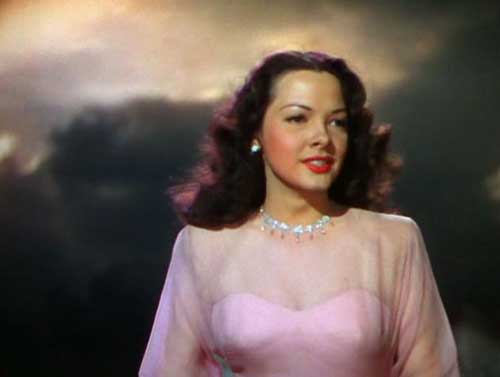 And I though, Holeee Crap! That's Bridget Higginbotham!
Not really of course – Bridget did not appear in the 1946 film Ziegfeld Follies (at least, not as far as I know). Rather, she was a biologist or medical technician of some sort at Boot Pharmaceuticals thirteen years ago, when I was a dashing young man of only 27.
Considering how little I was around her and her partner in crime, Lynn Joubert ("We all know it's pronounced 'goober', Lynn.") it's really kind of shocking how clearly I remember everything. I had just started at Enterprise Computing Services ("No, we don't rent cars!") and was on a contract to do a bunch of desktop upgrades. I was only out there for like three months and spent just a few days in Lynn & Bridget's department…
Holeee crap, I am old. Anyway, if you see Bridget, tell her I said hello.