Went to see the Texas Rangers' last home game of the season yesterday, and got to see them crush Seattle 12-5. I had only heard of two of the Mariners' players, Ichiro Suzuki and Wily Mo Pena. One of their starters was under the Mendoza line.
BUT WAIT THERE'S MORE! As part of fan appreciation day I walked off with this fine commemorative figurine: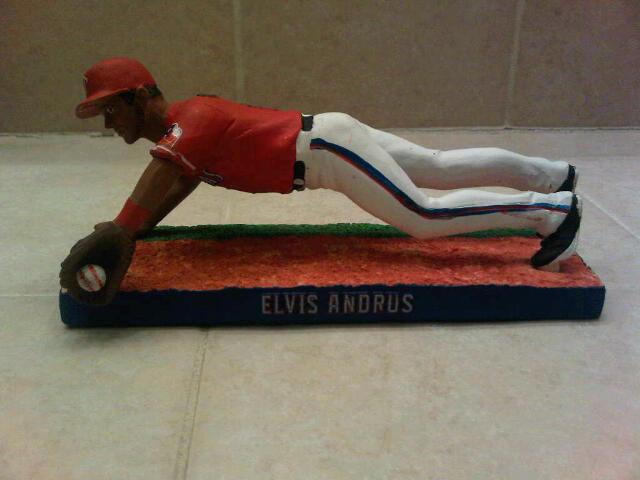 Now, having just been at Bouchercon, it occured to me that it can't be that hard to churn out cheap pieces of crap like this. So why not for writers? I mean, who wouldn't like a cruddy clay statue of John Connolly or S.J. Rozan, as turned out by slave-wage laborers? We could even make them in action poses. Who wouldn't want a tiny statue of Robert Crais pounding a typewriter, scribbling in a notebook, or throwing back drinks at the Bouchercon bar.
Somebody really needs to make this happen. No, not me. Sorry, I'm busy.